Performance And Main Structure Of Fully Automatic Adhesive Tape Application Machine
Views:20 Author:Site Editor Publish Time: 2020-09-29 Origin:Site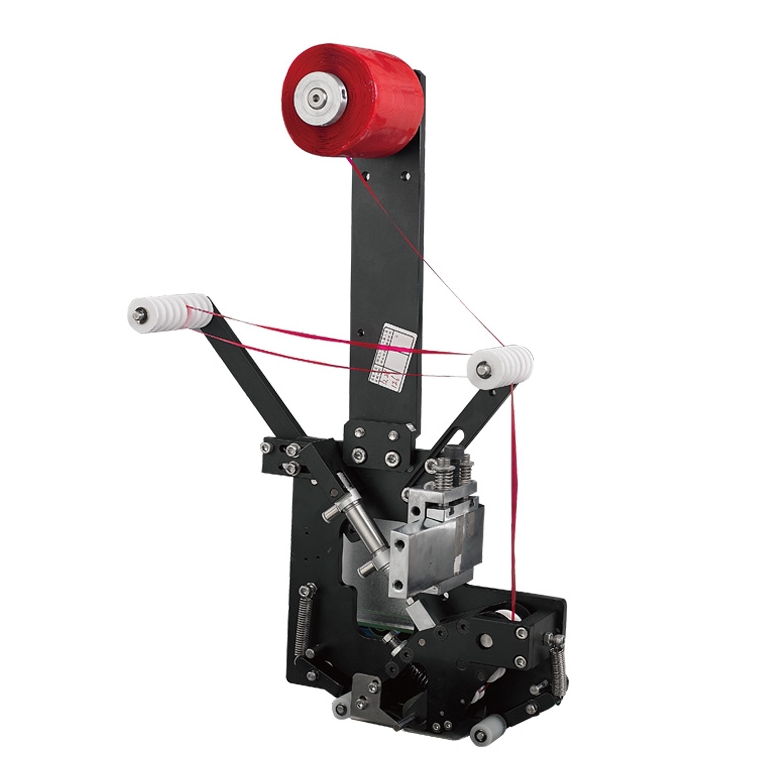 Performance And Main Structure Of Fully Automatic Adhesive Tape Application Machine
The automatic Automatic adhesive tape application machine section is suitable for double-sided adhesive, transparent adhesive, isolating adhesive, and the sealing tape is cut off. If damage to the product itself is caused, the double-sided tape can be cut into teeth. According to the actual situation, a double-sided tape device can be equipped.
The main mechanism of the automatic double side tape applicator
1. Bottle separation mechanism, used to separate the product from the product.
2. The header adjustment seat can adjust the direction of the x-axis, y-axis, z-axis, and r-axis.
3. The header, which includes the unwinding mechanism, the roller mechanism, the stripping mechanism, the receiving mechanism, the traction mechanism, and the traction motor.
4. The conveyor line is used to drive the products to be labeled into the labeling area and send the finished products out of the labeling area.
5. Elastic pressure topping conveying is used to ensure stable product conveying and effectively eliminate the slight height difference between bottles.
6. The guiding mechanism is used for guiding the product into the labeling area.
7. The labeling machine is used for the timely labeling of square bottles and flat bottles after labeling to ensure labeling accuracy. The use of double overriding agencies is also an effective problem of air bubbles is eliminated, and the label head and tail can tightly adhere.
8. Round bottle positioning and labeling mechanism, used for positioning and labeling of round bottles when labeling.
9. Touch screen, man-machine operation interface, used to control the start and stop status of equipment, change debugging parameters, observe i/o monitoring, etc.
10. The control electric box is used for the circuit arrangement of the equipment.
11. High-sensitivity photoelectric eye color mark tracking, digital input of the sealing and cutting position, making the sealing and cutting position more accurate.
12. The transmission system is simple, the work is more reliable, and the maintenance is more convenient.
13. All the controls of the tape application system are realized by software, which is convenient for function adjustment and technical upgrade, and it is not lagging behind