Scotch Tape on Corrugated Boxes. Let's Find Why and Where We Should Do This.
Views:10 Author:Site Editor Publish Time: 2020-06-13 Origin:Site
As showed in the picture, the purpose of the transparent tape is to enhance the strength of the folding part to prevent cracking at bends due to the material which can save the cost and don't need to use too thick carton.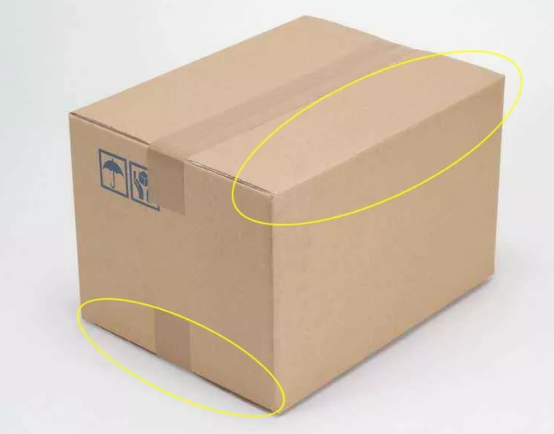 They gave up the solution before, because it need to be finished by hand which is low efficiency but high cost.
After confirming the needs of customer, KQ updated the tape applicators based on original double sided tape and tear tape applicators, which can cut the normal scotch tape nicely and control the length and position. It can achieve apply the tape up and down, double efficiency.
The corrugated boxes processed with this solution is support by the transparent tape at the bands and packaging efficiency will be improved a lot and the boxes will not break due to squeezing or bending.
The inside of the nail box machine is affixed with transparent tape to protect the nail opening and prevent the product surface from scratching.
Many home appliances use large cartons to package products, and nails on corrugated boxes may scratch the surface of the product. In order to effectively solve this problem, Keqi recommended a solution for customers to apply transparent tape at the nail burial.
The transparent tape applicator can be directly installed on the automatic nail box machine. After the box is nailed, the transparent tape can be directly attached to the nail on the inside of the box. While preventing the product surface from being scratched, it can also reduce the risk of nails falling out of the box due to collision.